UIW Receives National Recognition for Work with Veterans
August 6, 2021
Military Times Ranks University Among Tops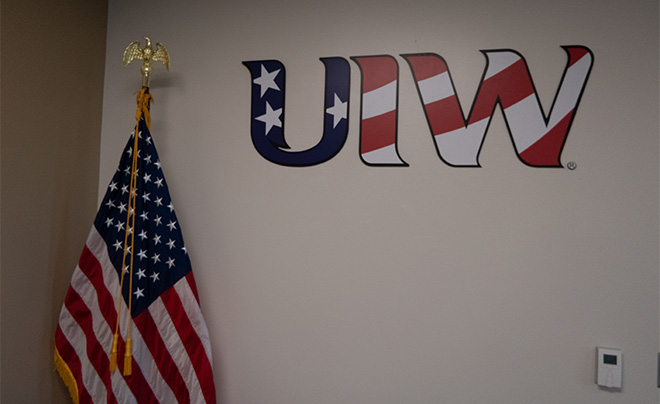 San Antonio – The national website Military Times has ranked the University of the Incarnate Word (UIW) among the tops in the nation in its service to the military. UIW ranked No. 4 in the Southwest, No. 6 in private not-for-profit institutions, and No. 43 in the overall rankings nationwide in the website's annual "Best for Vets" listing.
"It is always an honor to be ranked nationally for our service to our veterans," says Jonathan Lovejoy, UIW senior director for Military and Veterans Affairs. "It is a credit to the work all of our faculty and staff put into helping our military members and their families. But the real accolades should go to the veterans themselves who make the most of the opportunity they have earned and put in the hours it takes to succeed in and out of the classroom."
Under the leadership of UIW President Dr. Thomas M. Evans, UIW has made support of military and veteran students a key strategic priority. It has established a committee of students, alumni, faculty, staff and community leaders who meet to discuss and implement improved support for military-affiliated students. UIW has a large and growing Student Veterans Association (SVA) where new students can find comradery, mentorship and networking amongst their peers. The SVA was the University's Student Organization of The Year in 2019 and nearly 1 in 3 of UIW students are military-affiliated.
According to Military Times, the "Best for Vets" listing is the largest and most comprehensive rankings of schools for military service members and veterans, helping them make important decisions about their education. This year the website ranked 366 institutions nationwide.