The School of Professional Studies Criminal Justice enlists a board of criminal justice administrators, leaders and industry experts
The Criminal Justice Advisory Board was established in 2016 to advise, promote and actively support the School of Professional Studies Criminal Justice programs in achieving its mission and implementing its strategic plan for the betterment of our students, faculty, alumni and the criminal justice community. Board members include criminal justice and law enforcement administrators and leaders that span agencies from local, county, state, federal and military experience. Each brings their criminal justice acumen and real-world expertise to the classroom for the benefit of SPS students.
School Advocacy
Promote the program's mission and goals to the broader community.
Encourage academic excellence while incorporating the school's commitment to cultural education, strengthening the community and educating Criminal Justice professionals.
Increase and strengthen the school's reputation within the criminal justice and law enforcement community at a local, county, state, federal and military level.
Advise, critique, support and advocate for the program and school.
Be an ambassador for the school and University.
Criminal Justice and Law Enforcement Advice and Expertise
Provides information on the latest practice and policy of Criminal Justice at the local, state and federal level.
Provide external perspective and review as well as advocacy and support for programs, strategic direction and overall objectives.
Serves as a support resource for contemporary Criminal Justice research projects.
Share expertise with students and faculty through such means as speaking to classes or student organizations.
Program Development and Support
Provide recommendations and suggestions for advanced and special topic courses, curriculum implementation and revisions to provide students with instruction in current Criminal Justice issues.
Ensures the school curriculum and degree programs prepare students to meet the professional challenges and opportunities in the field of Criminal Justice.
Review program effectiveness and formulate suggestions for improvements to help the programs to thrive.
Work collaboratively with the program director and faculty to promote the program's focus on quality, cutting-edge education, research and community engagement.
Helps the school stay abreast of important and trending areas of Criminal Justice technology, training, social justice and reform.
Labor Market and Career Advice
Review and provide occupational-specific recommendations to current workforce training needs, emerging technologies and industry-recognized credentials.
Expand opportunities for students to find employment with board members and other Criminal Justice employers.
Provides support and guidance in our internship/practicum programs and linkage to Criminal Justice organizations.
Help the school develop contacts, working relationships and networking opportunities for students and graduates.
Sponsorship and Awards
Sponsor events and activities that bring the business world into the classroom and onto the campus.
Support faculty research addressing real-world Criminal Justice problems.
Assist with expanding the program's reach with its alumni, creating a larger financial base for the program.
Engage in fundraising and make recommendations regarding utilization of external funds raised for the program.
Support the school with career fairs and other school-sponsored events.
Board Members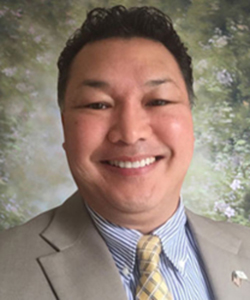 Dr. Jack Phan
Dr. Jack Phan currently serves as an Associate Professor of Criminal Justice and Graduate and Undergraduate Program Director with the School of Professional Studies at the University of the Incarnate Word. He received his Associate of Arts in Criminal Justice from the Metropolitan Community Colleges, a Bachelor of Arts in Administration of Justice from the University of Missouri, a Master of Arts in Social Science from Baker University, a Master of Arts in Human Resources Management from Webster University and a Doctor of Education from Nova Southeastern University.
Dr. Phan has over 15 years of applied field experience in law enforcement, forensic science, corrections, probation/parole and crime scene investigations and uses this experience in instructing undergraduate and graduate courses in these fields and a variety of other social science courses. He has also developed and implemented online and on-ground criminal justice associate, bachelor's and master's degree programs at previous institutions. Dr. Phan also evaluates criminal justice programs of higher education institutions to ensure accreditation compliance, criteria and standards as an accreditation auditor. He has served as a dissertation chair and mentored doctoral students. Dr. Phan is a graduate of the Kansas law enforcement officer and correctional officer academies and has completed over 2,000 hours of specialized training in such diverse areas as Asian Gangs, Asian Organized Crime, Advanced Law Enforcement Rapid Response, Advanced Fingerprinting Analysis and Identification, Advanced Detective and Criminal Investigation, Cell Phone Technology and Forensic Data Recovery, Kinesic Interview and Interrogation and Crime Scene Forensic.
Clifford C. Dietert (Chris)
Clifford C. Dietert (Chris) is the Director of the Department of the Air Force Counter-Insider Threat Hub where he serves with a team of professionals dedicated to ensuring our nation's security through vigilance against threats inside our government.
Mr. Dietert started his civil service career in 1987 with the U.S. Treasury Department and joined the Department of the Air Force 1998 with the San Antonio Air Logistics Center. In 1992 he moved to the HQ Air Force Intelligence Command (now 16AF) where he worked Lifecycle Support for intelligence collection systems, Contingency Planning and Special Assignments to include playing key roles in standing up the Air Force Cryptologic Office at Ft. Meade, winning the NSA tri-service workload competition for SIGINT, and establishing business offices for the Air Force Information Warfare Center and Air Force Cryptologic Support Center.
Mr. Dietert moved to the HQ Cryptologic Systems Group (now CCSD) in 1996 where he led the Signals Intelligence Logistics Support Section, the CPSG Business Office and Global Information Grid Information Assurance (GIG IA) Solutions Division. In December 2008 he became the Director of Operations Management, followed by Chief of Advanced Programs, and later Chief of the Technical Applications Section. In July of 2012 Mr. Dietert became the Chief of Intel and Force Protection Products Branch and in July 2017 Director of Operations where he led enterprise-wide support areas including human resources, training, security, facilities, IT, acquisition oversight, knowledge management, agreements, awards, contingency operations and deployments. In November 2018, Mr. Dietert became the Director for the Department of the Air Force Counter- Insider Threat Hub under SAF/CDM.
Outside of government, Mr. Dietert has worked for USAA, the University of Phoenix and the University of the Incarnate Word, as well as a private family business.
Mr. Dietert is active in his community and currently serves on the Advisory Board for University of the Incarnate Word's Criminal Justice Program, where he is also an Adjunct Professor in the Criminal Justice Program. Additionally, he served as a member of the Board of Trustees for the Lackland Independent School District. Mr. Dietert has held several other servant-leadership roles to include being a being a board of directors' member for four non-profit corporations, served as Chairman of the Planning and Zoning Commission for the city of Live Oak, Texas, a City of Live Oak representative for the NE Partnership for Economic Development, and Church Council Chairman for Bulverde United Methodist Church. Mr. Dietert and his wife, Debby, live in Bulverde, Texas and have two sons, Christian and Tyler.
Education:
Mr. Dietert holds a Master of Business Administration Degree from Texas State University, a Bachelor of Business Administration from Texas A&M Corpus Christi, and two Associate Degrees in Management from San Antonio College.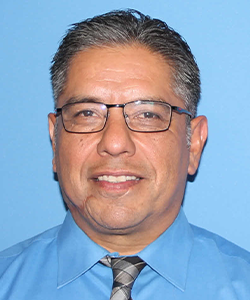 Rene Gallegos
Rene Gallegos is a native San Antonian who grew up in the southside of San Antonio. He is 1988 graduate of Harlandale High School and entered military service, and served in the United States Army as a combat medic with the 1st Infantry Division in Ft. Riley, Kansas. Rene entered law enforcement in March 1994 as cadet in the San Antonio Police Academy and is proud member of 94-B. He has been serving San Antonio as police officer for 27 years. He proudly patrolled the streets in the southside of San Antonio, which he grew up in on both daylight and dogwatch shifts as a young officer. Rene promoted to detective in 2002 and was assigned to the Special Victims Unit which investigates sex crimes, human trafficking, family violence and child abuse. Upon his promotion to sergeant, he spent six years as a patrol sergeant and two years as a CID sergeant in the Special Victims Unit before making lieutenant in 2012. Upon his promotion, he spent three years as the Special Victims Unit Director and three years as the Homicide Unit Director of the San Antonio Police Department. He also was the co-shooting commander during his six year tenure as lieutenant. In 2018, Rene promoted to Captain, where he served as the West Patrol Station Commander for two and one-half years. June 2021, Rene was transferred back to Major Crimes and currently serves as the Special Victims Section Commander. Rene holds an associates, bachelor's and master's degree in Criminal Justice from Wayland Baptist University. He also holds a master peace officer license in Texas. Rene also attended the FBI Command College in 2016 and IACP Leadership in Police Organizations in 2019.
Rene is a results-driven professional with career-long record of law enforcement success by leading through people based on trust. Demonstrated expertise in both patrol and investigations, citizen engagement and professional development to facilitate a collaborative environment both internally and within the greater community. He is a proud military veteran, who has dedicated his life to service.
Ralph Garcia
Ralph Garcia began his law enforcement career in 1994 by attending the Law Enforcement Academy at San Antonio College. In 1995, Ralph was hired by the Bexar County Sheriff's Office. After a couple of years as a jailer, Ralph moved into school district policing and worked at East Central, Northside and San Antonio Independent School District. During that time at SAISD, he was promoted to detective and worked with felony and misdemeanor cases including fraud and child abuse. In 2010, Ralph became a State Certified Crisis Intervention Officer and attended the SAPD Hostage Negotiation School and the Advanced Negotiation School. Ralph was able to exercise his training and as a result was a recipient of two lifesaving awards presented by the SAISD Police Department. In 2014, he was hired by the Bexar County District Attorney's Office as a Sgt. Investigator in Family Violence and Child Abuse. Since that time, Ralpha has attended the National Children's Advocacy Center in Huntsville, Alabama, and became certified in child forensic interviewing.
Cindy Pruitt
Cindy Pruitt became a police officer and began her law enforcement career in 1987 as a cadet in the San Antonio College Law Enforcement Academy. Upon graduation, she was hired as an officer with the Schertz Police Department in June 1988. In 1999, she went to work for the Alamo Heights Police Department. During her twenty-two years with the Alamo Heights Police Department, she has worked at multiple levels of the department to include patrol officer, patrol sergeant, lieutenant and currently deputy chief.
During Cindy's 31 years of law enforcement experience she has been witness to an ever-changing landscape in law enforcement where the ability to accept, adapt to and predict necessary changes is paramount. During Cindy's career, she has focused on personnel and leadership development through her roles as the PTO program manager, training coordinator and recognition program manager. Cindy focuses on leadership development from the onset of an officer's career with the goal of sustainability in succession planning.
Cindy is a graduate of the Bill Blackwood Law Enforcement Management Institute Leadership Command College and Northwestern University School of Police Staff and Command. Cindy holds a master's degree in Public Administration, Master Peace Officer certificate and a Basic Instructor License.
Jose Robledo
Jose Robledo began his law enforcement career in August 1999 after graduating from the Capital Area Regional Law Enforcement Academy in Austin, Texas. He has worked for municipalities and county agencies in the capacities of a police officer, senior police officer, field training officer, S.W.A.T. team leader/operator, citizen's police academy instructor, reserve deputy constable and reserve deputy sheriff. Since 2018, he has been actively working as a reserve sheriff deputy assigned to patrol and training for the Frio County Sheriff's Office.
Jose Robledo obtained a Master Peace Officer license in 2017 from the Texas Commission on Law Enforcement (TCOLE). He obtained the majority of his formal education from the University of Charleston, West Virginia. In addition to the state mandated training, he has obtained and received a considerable amount of training including, but not limited to, the certification of a Drug Recognition Expert (DRE), standardized field sobriety training instructor, advanced instructor, tactical police driving instructor, firearms instructor, Tactical Combat Casualty Care instructor, De-Escalation instructor and Force Science Institute Use of Force Analyst.
Jose Robledo worked as a full-time law enforcement academy instructor for the Alamo Area Regional Law Enforcement Training Academy in San Antonio, Texas. Over the years as an academy senior staff instructor, he delivered lectures, hands-on application training, Force on Force Simulation training and scenario-based training in various disciplines of the Texas Basic Peace Officer Course (BPOC).
In additional to active patrol division responsibilities, Jose Robledo has transitioned his efforts to further education and curriculum development for the benefit of the law enforcement community. He joined the University of Incarnate Word Criminal Justice Advisor Board committee in April 2016. As an advisory board committee member, Jose Robledo has been a guest speaker to the University of Incarnate Word criminal justice classes, as well as hosted training at the Alamo Area Regional Law Enforcement Academy.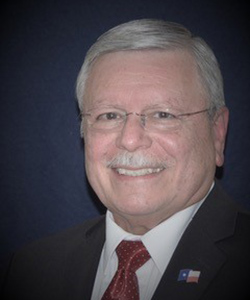 COL Fred Solis, 
U.S. Army Retired
COL Fred Solis, U.S. Army Retired, retired from the U.S. Army's Special Operations Command as well as the San Antonio Police Department Special Operations Unit where he served as a SWAT officer as well as a hostage negotiator. He continued a public service career having served in all three components of the Criminal Justice System to include Chief of Police for the City of Olmos Park, as an investigator with the Bexar County Criminal District Attorney's Special Crimes Division, and he recently retired as a member of the Texas Board of Pardons and Paroles. He currently serves as an arson investigator and reserve deputy with the Bexar County Fire Marshall's Office.
Fred is a proud native Texan and has served as a UIW adjunct professor in the School of Professional Studies for the past ten years. His experience includes working with criminal justice systems in Bosnia, Croatia, South Korea, Afghanistan and several African Countries. Fred is a Texas A&M University "Aggie" and has taught numerous foreign officials and personnel the the word and meaning of "Howdy!"
While serving in Bosnia and Herzegovina with the U.S. Army, he was assigned as an advisor to he International Police Task Force in Sarajevo. He participated in the successful mission to rebuild the country's police forces, to include training in organizational structure, operations and deployment. During several deployments into Afghanistan he was assigned to work with the Afghan Ministry of the Interior and this provided the opportunity to work with the U.S. State Department and Afghan Officials in the establishment of the country's police force. In several countries in Africa, while working both for the U.S. Army Special Operations Command, and later for the U.S. State Department Office of Diplomatic Security Anti-Terrorism Assistance Unit, Fred taught general subject matter law enforcement courses with a specialization in hostage negotiations, human rights and democracy.