New Student Checklist
Register for classes on Cardinal Apps
Log in to Cardinal Apps to access BannerWeb for course registration. You will need your alternate pin and recommended course info sent to you by email on how to register for classes. We strongly encourage you to get familiar with Cardinal Apps, a student portal that allows you to access Blackboard, Degree Works and your UIW email account. To learn more about Blackboard, view our quick start video.
Submit all official transcripts
Official transcripts from every institution attended are required. Failure to submit all transcripts within the next 16 weeks will result in a hold placed on your student account.
Apply for Financial Assistance
Use the Free Application for Federal Student Aid (FAFSA) form to apply for financial aid (grants, work-study, and loans). You will need to create an FSA ID before starting the process. Visit the UIW Financial Aid website to learn more.
New Student Orientation
Sign-up for the New Student Orientation event that is available online or in-person.
Review Resources
Visit the SPS Learning Center page to view classroom locations and the Term Dates page to review the academic schedule. Below you will find additional information that will help you during your educational journey.
New Student Resources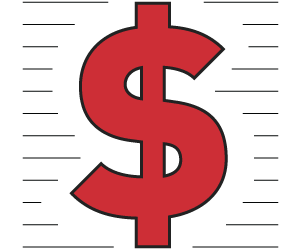 Financial Aid Guidebook
Read the SPS Financial Aid Guidebook to learn more about your award letter, financial planning, scholarships, loans and much more.
Financial Aid Application Process and More
Visit the SPS Financial Aid webpage to learn about the application process and other important information.
Contact the Office of Financial Assistance
4301 Broadway, CPO 308
San Antonio, TX 78209
E-mail: finaid@uiwtx.edu
Telephone: (210) 829-6008
Fax: (210) 283-5053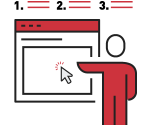 Student Financial Aid Responsibility Agreement
All students are required to accept the University of the Incarnate Word's Financial Responsibility Agreement prior to registering each semester. The agreement outlines the financial terms and conditions associated with course registration.
Students will accept the Financial Responsibility Agreement at the time of registration by taking the following steps:
Once logged into Bannerweb (from Cardinal Apps), click on Student Services
Go to Registration and click on select Term
You will then be prompted to confirm agreement
Students who do not accept the Financial Responsibility Agreement cannot complete the registration process.
Cardinal Mail
Our official means of communication is through your Cardinal email account, where you will be sent documents such as balance notifications (e-Bill notifications), payment and account reminders, and receipts.
When sending us an email, please include your Student ID number (not your SSN) and your phone number to help us access your account and better assist you.
Installment Plans
Payment Options
Pay in full by the first day of the semester
Enroll in a payment plan that requires a $50 enrollment fee through the online ePayment Center accessed through Cardinal Apps.
Please note: You must be enrolled to set-up a payment plan. There is a late fee of $75.00 per month applied on the 10th of each month.
Steps to Enroll in an Installment Plan
Login to Cardinal Apps and access the UIW ePayment Center
At the UIW ePayment Center, find the Installment Payment Plans box located in the middle of the right column
Click on Enroll in the "current term" Monthly Payment Plan
Enrollment Dates
Summer I and II Installment Plan: Students must enroll before the 25th to be eligible for the installment due on the following 1st of the month.
Example: Enroll on 4/19/2019, First Installment is 5/1/2019
Fall Installment Plan: Students must enroll before the 25th to be eligible for the installment due on the following 1st of the month.
Example: Enroll on 7/19/2019, First Installment is 8/1/2019
Spring Installment Plan: Students must enroll before the 25th to be eligible for the installment due on the following 1st of the month.
Example: Enroll on 12/19/2019, First Installment is 1/1/2020
Please note: In the event you enroll after the first enrollment date, your first payment will be due on the first day of the next month. Example: If you enroll on 4/26/19, your first installment is due 6/1/2019.
Health Insurance
Once a student reaches full-time status, they will automatically be enrolled in the UIW health insurance plan. The policy fee will be reflected on the student bill. Students who currently have health insurance will have the opportunity to submit a waiver to have the fee removed. If you will not be utilizing the UIW Student Health Insurance, please bring proof of insurance to the New Student Orientation to opt-out of the health insurance policy.
Insurance Waiver Deadlines
Annual/Fall Semester: Waiver is valid for Fall, Spring and Summer
Spring/Summer Semester (new/transfer students only): Spring/Summer waiver will not be available for returning students
Refer to the academic calendar for deadline dates
Insurance Waiver Process
Visit the Business Office Website and click on Health Insurance located at the bottom of the left-hand navigation panel
Click on the Health Insurance Waiver link on the Business Office Health Insurance Page
Find Enroll/Waive located on the third party student health insurance page
Click on the New Students-Waive button to complete the waiver: 


Print the confirmation page with a confirmation number
You will receive an email from our third-party student health insurance provider stating your waiver is pending. You may receive an email from our third-party student health insurance provider requesting additional information if needed.
1098-T Tax Information
The Business Office will produce your 1098-T student tax information electronically via the UIW ePayment Center by the deadline of January 31.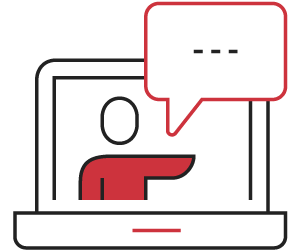 Help Desk Services
Help Desk personnel are located on the lower level of the Student Engagement Center (SEC). Students and faculty may bring their laptops to the front desk for diagnostic; services and minor troubleshooting.
When to Call the Help Desk
Call the Help Desk submit a ticket when you have technical troubles or need service with:
Computer hardware
Software
Email
Blackboard
Cardinal Apps
Username and password
Classroom and meeting room technology
Network and more
24/7 Help Desk
After daytime work hours, there is a 24/7 Help Desk Service that the UIW community can call to report problems and to seek assistance.
Contact the Help Desk
On-campus phone extension: 2721
Email: helpdesk@uiwtx.edu
Telephone: (210) 829-2721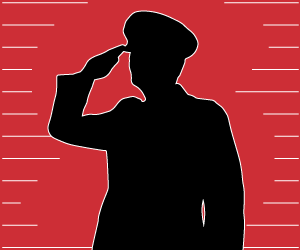 The Military and Veteran Center assists UIW students using educational benefits under the Department of Veterans Affairs (VA) Educational Assistance Programs in the pursuit of their educational goals.
Start Your Benefits
Visit the Start My Benefits page for instructions and the FAQs page for VA certification requirements, tuition, billing and more.
Contact the Office of Veterans Affairs
Student Engagement Center
Level 3, Room 3021
Email: veterans@uiwtx.edu
Telephone: (210) 832-5651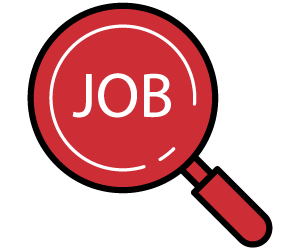 Start planning your career path as a student using services and tools provided by Career Services.
Services Offered
Resume Review
Cover Letter Review
Mock Interview
Career Assessment
Job Search
Career Consulting
Career Fairs
Professional Development Workshops
Handshake
Handshake is a recruiting platform connecting UIW students to top tier companies. You will be able to:
Search and apply for part-time and full-time jobs and internships
Connect with employers, students and alumni
Register for Career Services events
Schedule appointments with career advisors
Career Events
Visit the UIW Career Services events page to view upcoming events.
Contact Career Services
The Career Services office is located in the Student Engagement Center, Suite 3030.
Email: careers@uiwtx.edu
Telephone: (210) 829-3931
UIW Career Services website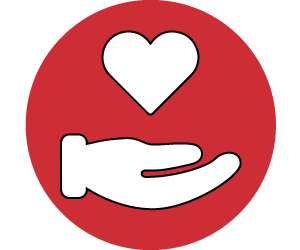 All undergraduate students must have documented 45 hours of community service to apply for graduation. The primary motivation with community service is to improve the quality of life for others and to develop leaders who promote social justice. Service activities done in connection with being a student at UIW include the following elements:
Helping meet community needs
Done out of concern for the well-being of the community
Learning about civic responsibility
The Ettling Center
The Ettling Center for Civic Leadership and Sustainability is a partnership between the University of the Incarnate Word and CHRISTUS Health, with an initiative guided by the principles of Catholic Social Teaching.
Explore Community Service Opportunities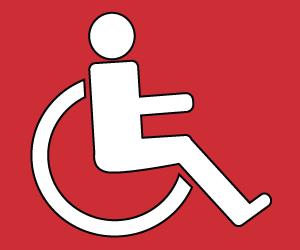 The University of the Incarnate Word is committed to providing a supportive, challenging, diverse, and integrated environment for all students.
In accordance with Section 504 of the Rehabilitation Act of 1973, Subpart E and Title III of the Americans with Disabilities Act, the University ensures accessibility to its programs, services and activities for students with documented disabilities.
Accessibility is accomplished through the provision of a wide variety of services tailored to each student's documented needs and strengths.
To qualify for services, the student must provide the Office of Student Disability Services with the appropriate documentation of his or her disability at the time services and/or accommodations are requested.
Registering with Student Disability Services
Visit the Student Disability Services website to view detailed instructions on how to register for disability services.
Contact Student Disability Services
Administration Building, Suite 51
4301 Broadway, CPO #295
San Antonio, TX 78209
Office Phone: 210-829-3997