UIW Online MBA Ranked by National Publication
May 18, 2021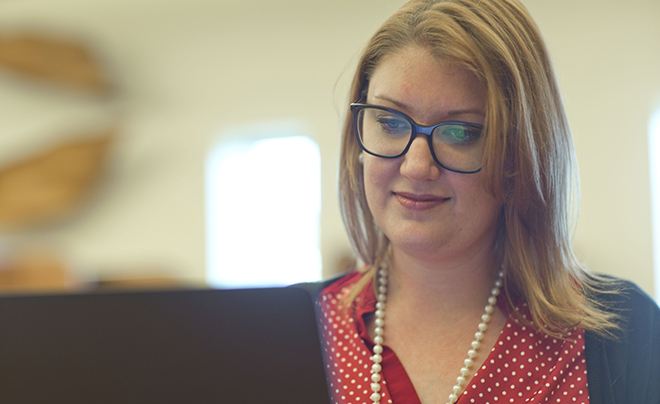 San Antonio – The University of the Incarnate Word is proud to announce that Fortune Education has listed UIW in its first-ever rankings of the top Online Master of Business Administration programs in the country. UIW ranked number 73 on the list that was based on several categories including acceptance requirements and alumni base.
"At UIW, we have been serving our students with online education for more than two decades," says Jonathan Lovejoy, interim dean for the UIW School of Professional Studies. "This latest accolade, from such a prestigious publication as Fortune, is another sign that we are providing the kind of education that meets the wants and needs of our growing population of students.  It is a credit to the faculty and staff who work tirelessly to ensure the quality of that education and it is a credit to the students who put in the work to make a difference for their families and their communities."
According to the website, MBA graduates are still in high demand despite the pandemic. In 2020, recruiters reported paying out $115,000 median salaries to top MBA graduates. That is 70% more than they paid bachelor's degree recipients.
At UIW, the Professional Master of Business Administration (PMBA) program is a 10-course, 30-hour program that gives students the choice to specialize in one of three high demand, high paying fields: data analytics, asset management, or human resource management. The PMBA is an integrative program that was designed for working professionals with a strong emphasis on practical application versus abstract theory.