SPS Math and English Tutoring
We have created a Canvas site for SPS students to access Math and English tutoring services typically offered on Saturdays at the Northwest Center.
You may self-enroll (link) in the Canvas course by clicking the previous link or by cutting and pasting this link in your browser: 
Canvas.uiw.edu/enroll/BHTKGC
You may be asked to log into your Cardinal Apps account and also into Canvas before being taken to the site for self-enrollment.
---
24/7 Online Multi-Subject Tutoring
UIW is offering individual online tutoring appointments through Smarthinking. Smarthinking tutoring is available 24x7 and can help you in any of the following areas:
Accounting (principles of accounting, intermediate accounting, auditing)
Economics (macro- and microeconomics)
Finance (introductory finance)
Mathematics (algebra, geometry, statistics, calculus)
Biology (general biology, anatomy and physiology, cell biology, genetics)
Chemistry (chemical principles, organic chemistry)
Physics
Spanish
Nursing
Students may access the Smarthinking platform by logging into Cardinal Apps, searching for "Smarthinking," adding the button, and then clicking the button when added to their Cardinal Apps portal.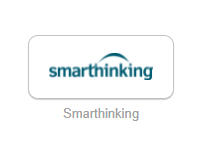 More information can be found on the UIW Tutoring Services webpage at uiw.edu/tutoringservices. Students may also call (210) 829-3870 or email tutoringservices@uiwtx.edu with any questions.
---
SPS Online Writing Center
The SPS Online Writing Center is a free resource for students seeking helpful tips, exercises or visuals that improve writing skills. Or submit your papers to a tutor for review.