UIW Earns Top 10 Ranking in Service to Military and Veterans
September 9, 2022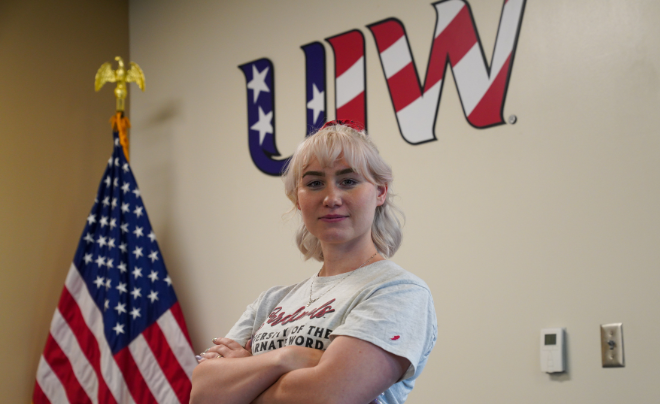 The University of the Incarnate Word (UIW) is proud to announce that it has been ranked #6 in the nation by the online site Military Times in its 2022 Best for Vets list. Last year, UIW ranked #43 on the annual list.
Jonathan Lovejoy, UIW Senior Director for Military and Veterans Affairs, credits several factors for the jump in ranking on the list. Lovejoy says, the main reason is the high military-connected GPAs, completion, retention and persistence rates. Another important factor are the military-specific resources, services, and events being done outside the normal services of the Military and Veterans Affairs (MVA) office. That includes Veteran's Day celebrations, the Military Appreciation Football Game, the Veteran's Day Parade and other military student events.
In addition, the UIW MVA recently supported a Hiring Our Heroes event this year where dozens of local, state, and national employers met with hundreds of area military members and veterans for possible employment opportunities. Also in 2022, UIW launched a program called Military 101. That is a training course for all faculty and staff to give the entire team a better understanding of our military-connected student population.
"Our staff and volunteers have done an incredible job of engaging our constituents on many different levels and providing them with the opportunities and service they deserve," says Lovejoy. "But the real credit belongs to our military members and our veterans who have transferred their talents from the military to becoming active members of our UIW community and succeeding in and out of the classroom."
The Military Times Best for Vets list is based on a survey of more than 300 schools and rated them in several different categories including range of resources and financial aid. Student success metrics (completion, retention, persistence, GPA) were the most important factors in ranking the schools.
According to its website, MilitaryTimes.com is a part of the Sightline Media Group, formerly known as the Army Times Publishing Company, which first published Army Times in 1940. Throughout its history, the company has a strong heritage and tradition of meeting the highest standards of independent journalism and has expanded with publications serving all branches of the U.S. military, the global defense community, the U.S. federal government, and several special interest, defense-oriented industry sectors.