November 2020 - Issue 6
View the November 2020 Newsletter in your browser or view/download the PDF version. This issue includes a faculty spotlight of Dr. Kruti Lehenbauer, news about a DBA student who wrote a children's book, upcoming events and more.
---
Welcome to the Nest, Cardinal!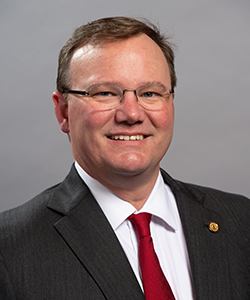 Every year, as summer wanes and the fall semester approaches, I can feel the excitement grow as we prepare to welcome new and returning students to our campuses. While this has hardly been a typical spring and summer, and fall 2020 will look and feel different from years past, our commitment to you remains unchanged. I share your excitement as we look forward to the start of a new school year.
Below you will find more details about learning, working and living at UIW, as well as information specific to students and parents, faculty, and staff. We will be moving forward with an academic plan that will offer a hybrid approach, honoring the personal needs of our students while still offering a vibrant campus culture. Whether you take courses online, in-person, or a combination of both, you can still expect classes designed to challenge and enlighten, and a community ready to support your academic, spiritual and personal growth at every turn.
UIW is made for times like these. We are experts in distance learning with a history of more than 20 years in online education. We are leaders in healthcare, having five health professions schools, as well as an epidemiologist and a public health expert on staff. We are committed to caring for one another and our community – it is at the very heart of our Mission and all we do. Working together as One Word, we will all do our part and share in the responsibility to keep our community safe.
Welcome home, Cardinals. On behalf of our entire University, we are so glad to have you with us.
Praised be the Incarnate Word!
Thomas M. Evans, PhD
President