UIW Ranked Among the Best in Major Publication
January 25, 2022
U.S. News & World Report Issues 2022 "Best Of" List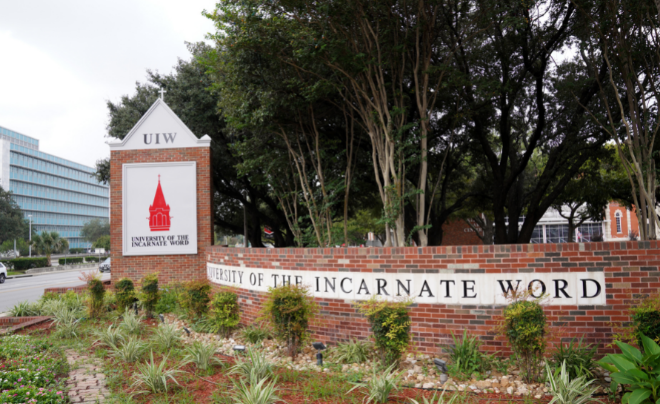 San Antonio – The University of the Incarnate Word (UIW) has been ranked among the best Universities in the nation by U.S. News & World Report in its annual "Best Of" list which was released today. UIW ranked No. 87 on the list of Best Bachelor's Online degrees and was the highest-ranking San Antonio institution on that list. UIW also ranked No. 51 on the list of Best Online Bachelor's for Veterans. The publication based its rankings on four categories: Engagement, Service and Technologies, Faculty Credentials and Training and Expert Opinion.
"As the education landscape has continued to evolve, UIW has anticipated the future of learning and what students need to be successful," says Dr. Thomas M. Evans, UIW president. "These most recent high rankings are a credit to the faculty and staff, their innovation and their dedication to our Mission of delivering transformational education."
For the 2022 edition, U.S. News & World Report assessed 1,728 online degree programs and ranked 1,646 – both all-time highs. The rankings measure overall academic quality and are across varying disciplines such as master's in business and nursing. A program still qualifies as an online program if it has sporadic in-person attendance requirements such as orientation and testing.
"UIW has been delivering high-quality online education for more than two decades now," says Dr. Glenn James, UIW vice provost. "We have developed the capacity and expertise to reach students where they want to learn and where they can best succeed – especially our many military students and alumni. These rankings reflect the tremendous work of our faculty and we are very grateful for the recognition."
According to the publication, online education is no longer just an option for many students, it has become the norm. Out of necessity, virtual learning has grown in response to the COVID-19 pandemic. Even as institutions plan to resume on-campus instruction, experts say colleges are poised to offer more online degree programs and develop new ones to boost enrollment. Advancements in technology, course design, high-speed internet availability and more are moving online learning forward.