Rochelle Caroon-Santiago, PhD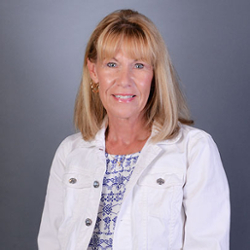 Bio
I am privileged to be enjoying my 27th year of working in higher education; teaching is my passion. I was in the right place at the right time and was immediately hired as faculty at McNeese State University in Lake Charles, Louisiana, after completing my M. S.. I have been working in higher education ever since. I am honored to be part of the initial group of full-time faculty members hired in the School of Professional Studies. I became enamored with psychology during my years as an undergraduate student at Northern Arizona University. More specifically, sport and performance psychology, so I actively pursued graduate education that would help me fulfill my dream of becoming an educator, applied performance psychology researcher, and consultant. I have been fortunate to practice performance psychology in an applied setting as the team sports psychologist for the UIW National Champion Synchronized Swimming team for the last eleven years. My research interests focus on transitions, performance enhancement, confidence, and most recently, resilience.
I am originally from Minnesota, but New Mexico is where I spent my childhood. My husband Michael and I have two great sons, Dallas, and Tyler, who recently graduated from UIW. We also have a rescue Great Dane named Dani. My hobbies include running (I have completed seven marathons, including Boston), skiing, scuba diving, reading, and travel with the family when time permits. I am also an avid football (Minnesota Vikings) and soccer (Barcelona/Manchester United) fan.
Education
Ph.D., Capella University
M.S., Lamar University
B.S., Northern Arizona University

Currently Teaching
PSYC 3380 - Applied Statistics for the Behavioral Sciences
PSYC 43CS - Capstone in Psychology
PSYC 4332 - Theories of Psychotherapy
I also enjoy teaching courses in motivation, developmental psychology, personality, and diversity.
Q and A
Have you always had a passion for teaching? Why did you decide to become an educator?
I have always had a passion for teaching; educators make a positive difference in the world. It is my philosophy to focus on the learner in a holistic sense, providing support, academic challenges and encouragement to advance them toward achieving both intellectual and life goals.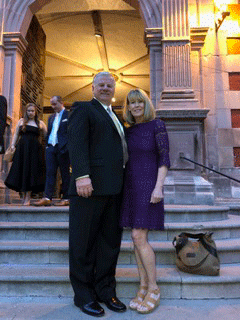 What is one of your most memorable moments in the classroom?
I was teaching a face-to-face class one night when one of our alumni paid an unexpected visit and proceeded to share with me and everyone in the class how well we had prepared him for graduate school. He believed he was more prepared than most of his peers, and the entire class broke into spontaneous applause. He stayed with us for a little while and answered all the questions current students posed to him. It made me enormously proud of UIW, the School of Professional Studies, and our dedicated students.
If you could pass on any wisdom to your students, what would you share?
If I could pass on any wisdom to my students, it is never giving up on their goals, be patient, and be persistent because there is always time to become the best version of themselves.
Is there a quote or saying that you live your life by?
This is easy, I have two:
"The measure of intelligence is the ability to change." - Albert Einstein
"Education is the most powerful tool which you can use to change the world." - Nelson Mandela
What is your favorite book?
Man's Search for Meaning by Victor Frankl
What is one thing you would like students to know about you?
I consider myself a success when my students experience success.
---
Pictured above: Dr. Rochelle Caroon-Santiago with husband. 
Previous Featured Faculty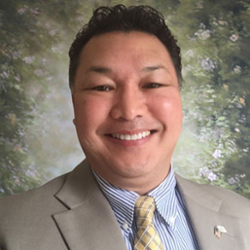 Bio
Dr. Hieu Jack Phan currently serves as an Associate Professor of Criminal Justice and Program Chair of the School of Professional Studies.
Dr. Phan has over 15 years of applied field experience in law enforcement, forensic science, corrections, probation, and crime scene investigations and uses this experience in instructing undergraduate and graduate courses in these fields and in a variety other social science courses. Dr. Phan has also developed and implemented online criminal justice associate and bachelor degree programs at previous institutions. He also evaluates and verifies the accreditation compliance, criteria, and standards of higher education institutions as an accreditation auditor. Dr. Phan has also served as dissertation chair and mentored doctoral students. Dr. Phan is a graduate of the Kansas law enforcement officer and correctional officer academies and has completed over 3,000 hours of specialized training in such diverse areas as Asian Gangs, Asian Organized Crime, Advanced Law Enforcement Rapid Response, Advanced Fingerprinting Analysis and Identification, Advanced Detective and Criminal Investigation, and Crime Scene Forensic.
Dr. Phan enjoys camping, fishing, skeet shooting, collecting antique toy soldiers, and traveling to Asia.
Education
Ed.D., Nova Southeastern University
MA, Human Resources Management, Webster University
MA, Social Science, Baker University
BA, Administration of Justice, University of Missouri
AA, Criminal Justice, Metropolitan Community Colleges
Classes Taught
CRIJ 1301 Introduction to Criminal Justice
CRIJ 2323 Introduction to Corrections
RIJ 2333 Juvenile Justice
CRIJ 3340 Victimology
CRIJ 3360 Criminal Justice Administration
CRIJ 3380 Criminal Investigations
CRIJ 3395 Internship in Criminal Justice
CRIJ 4307 Crime Scene Analysis and Reconstruction
CRIJ 4380 Criminal Justice Capstone
ADED 6388 Effective Team and Groups
EDUC 6333 Teaching/Learning Action Research
Currently Teaching
CRIJ 1301 Introduction to Criminal Justice
CRIJ 1325 Criminology
CRIJ 2303 Introduction to Homeland Security
CRIJ 3300 Public and Private Security
CRIJ 3315 Legal and Ethical Issues in Criminal Justice
CRIJ 4380 Criminal Justice Capstone
Q and A
Have you always had a passion for teaching?
When I was a police officer, I first began teaching as an adjunct instructor at a junior college. I immediately knew that I could connect with students from all walks of life and on every age level. In the classroom, I built an enduring relationship with my students, at the same time, I made learning fun, stimulating, inspiriting and engaging. I knew teaching was my second calling in life.
Why did you decide to become an educator?
I wanted to share my knowledge and experience with students who are pursuing a career in criminal justice. I believe good teaching is as much about passion as it is about the reason. It is about not only motivating students to learn, but teaching them how to learn, and doing so in a manner that is relevant, meaningful and memorable. I want to teach my students how to bridge the gap between theory and practice and to get out of their box and immerse themselves in their field, talking to, consulting with, assisting practitioners, and connecting with their communities. I want to push my students to excel; at the same time, teach them how to be good human beings, respecting others, and being professional at all times.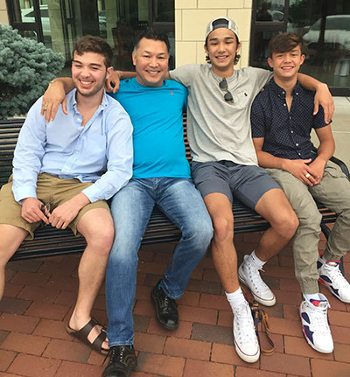 What is one of your most memorable moments in the classroom?
I invited a Captain with the San Antonio Police Department to speak about "Legal and Ethical Issues in Criminal Justice". During the discussion, he asked the class to define what integrity is. One of my students stood up and says; "according to Dr. Phan, it is doing the right thing when no one is looking"! The police captain responded, "that is one of the best answers I have ever heard". I sat in the back of the classroom smiling like a clam at high tide.
If you could pass on any wisdom to your students, what would you share?
Please understand that you are a work in progress, and if you know in your heart that you are doing your best, then your heart is in the right place. God made you; you will have to make yourself. So in order for you to attain the impossible, you must attempt the impossible or the improbable. Life is an exciting business and it is most exciting when it is lived for your family and humanity.
Is there a quote or saying that you live your life by?
"What we do in life echoes through eternity".
What is your favorite movie?
In the Heat of the Night because of our perception towards racial tension, social justice, bigotry and the social importance that deals heavily with the human ability to read other people as well as go beyond our initial assumptions or prejudices to see who a person truly is.
What is your favorite book?
Man's Search for Meaning based on the personal experience of Viktor Frankl who survived the Holocaust. Frankl tells us that we cannot avoid suffering but we can choose how to cope with it, find meaning in it, and move forward with renewed purpose. Through "logotherapy", Frankl encourages us to discover and pursue what personally gives us meaning in life.
What is one thing you would like students to know about you?
I am a chef of Asian cuisine and I regularly play Xbox online.
---
Pictured above: Dr. Phan and his sons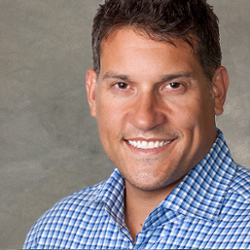 Bio
After completing my bachelor's in business administration, I worked in sales, marketing, and analysis at the sales and marketing center at Xerox Corporation in Dallas, Texas. While working at Xerox Corporation, I completed my master's in business administration at the University of Texas at Arlington. As I neared the completion of my MBA, I fell in love with economics, finance, and business and economic policy, so I decided to study for a master of arts in economics with a specialization in finance. After completing my MA in economics, I transitioned from sales and marketing at Xerox Corporation into financial sales at BBVA Compass. I continued to pursue my passion for applied economics and policy while working on a PhD at School of Economic, Political, and Policy Sciences at the University of Texas at Dallas. After I completed my PhD, I have kept myself busy as a professor, entrepreneur, consultant, and applied researcher in the areas of postsecondary educational outcomes, employee retention, free market economics, and applied marketing research in the areas of customer acquisition, satisfaction, and retention.
Education
PhD, University of Texas at Dallas
MBA, MA, University of Texas at Arlington
BBA, AA, Northwood University
Q and A
Have you always had a passion for teaching? Why did you decide to become an educator?
Yes, I have always had a passion for teaching. I didn't know I wanted to teach until I was close to completing my second master's degree. I decided to get an MBA because the organization I was working for at the time (Xerox Corporation) had 100% tuition reimbursement. My fellow peers told me that managerial economics was nothing less than grueling, so I naturally put it off until the end of my program. What I worried would be a treacherous experience (learning economics) turned out to be quite a lot of fun. I then went on to get a master's in economics w/ a specialization in finance before studying for a PhD at the School of Economics, Political, and Policy Sciences at the UT Dallas. During that time, I have developed a passion for helping students succeed, and, of course, all of the teaching that comes along w/ student success. :-)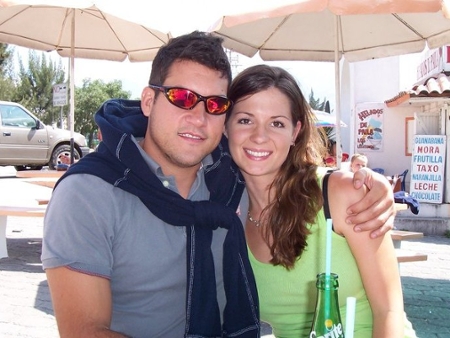 What is one of your most memorable moments in the classroom?
Sometimes students clap at the end of my classes (and I don't use a light up applause sign), which makes me feel good, but I'll try to tell a better story, a true story. Research design was one of the most challenging sequences in my doctoral program, and my professor set an expectation of "no excuses" at the start of the class. I was a firm believer. Anyway, as I left my home to sit for the final, easily one of the most dreaded examinations in the doctoral program besides the comps, I bumped into a regular stray cat I decided I'd drop off at a local shelter (no-kill) on the way to school. Once the car started, I could tell the cat was extremely nervous, but assumed he'd acclimate to the ride, so I decided to go as planned. As I drove out of the neighborhood onto the side roads onto the highway, the cat became progressively irritated, so I decided to try to calm him down by scratching his back in my lap (my lap). The cat immediately dug its claws into my thighs, at which point I spanked it's butt saying "No, no, no." thinking that a little spanking would make it stop. Long story short, by the time I got to the shelter, I was bitten, clawed, and urinated on over and over and over. After saying my goodbyes to that stray cat, I rushed to UT Dallas, used the sinks in bathroom to bathe (kinda like a sponge bath, but with paper towels), before rushing to class to sit for my test. I barely made it on time, but despite smelling like hand soap, wet cloths, and cat pee, I still took that test. I showed up. Anyway, as I turned in my test my professor said, "What happened to you?" I told him what happened, at which point he said "Well, you could have just taken it tomorrow." Ugh.
If you could pass on any wisdom to your students, what would you share?
I'd say show up, work hard, and be understanding.
Is there a quote or saying that you live your life by?
Here are my two favorite quotes (one I got from my Dean at a Faculty Assembly). You'll see that they are related to teaching.
"Do not try to satisfy your vanity by teaching a great many things. Awaken people's curiosity. It is enough to open minds; do not overload them. Put there just a spark. If there is some good inflammable stuff, it will catch fire." - Anatole France
"Knowledge is indivisible. When people grow wise in one direction, they are sure to make it easier for themselves to grow wise in other directions as well. On the other hand, when they split up knowledge, concentrate on their own field, and scorn and ignore other fields, they grow less wise - even in their own field." - Isacc Asimov
What is one thing you would like students to know about you?
This is easy. I would like my students to know that their success is my goal.
---
Pictured above: Adam Guerrero with his wife