SHRM-CP and SHRM-SCP Certification Prep
Commit To Your Career
SHRM's global HR credentials, SHRM-CP and SHRM-SCP, offer growth, advancement and recognition. These credentials are based on extensive global research involving employers, academics, and practicing HR professionals at all levels to ensure they maintain an industry-leading level of excellence and relevance in this ever-evolving profession. By becoming SHRM certified, you prove your knowledge, competency and value to colleagues and to employers looking for a competitive edge in today's global economy. Wherever your career takes you, your SHRM certification will define you as an HR expert and leader.
Ensure you're prepared with our course designed for SHRM credential candidates. Expand and test your knowledge and practical, real-life competencies in areas critical for HR career success. This intensive 8-week program combines expert instruction with the 2022 SHRM Learning System®, so you will learn faster, retain more knowledge and stay on track for success on the exam.
Why Enroll in Our Course?
Offered in partnership with the Society for Human Resource Management (SHRM), the curriculum provided in the 2022 SHRM Learning System is designed by global subject matter experts and covers the entire SHRM Body of Applied Skills and Knowledge™ (SHRM BASK™). Throughout the program, HR professionals are encouraged to acquire the competencies and knowledge they'll need to effectively perform their jobs and achieve career success. Our course is designed to help you learn and retain the material effectively and efficiently by combining the best exam preparation system with expert instruction and peer discussion.
Course Benefits
You'll benefit from:
An experienced, SHRM-certified instructor
The SHRM Learning System, historically ranked the #1 HR certification prep tool
Ability to acquire the knowledge and understand the behavioral competencies to help you prepare for the exam
A structural learning experience that keeps you on track
Opportunities to network and learn from your peers
Eligibility for tuition reimbursement
Earning up to 36 professional development credits (PDCs) if you are attending this program for professional development only
Certification benefits for your entire organization:
It demonstrates that your HR professionals have mastered the application of HR technical and behavioral competencies.
Certification prepares your HR staff to assume greater leadership roles and contribute to the strategic direction of your organization.
Exam preparation helps HR professionals bring new ideas to your organization that will help drive success.
It helps create a common HR language that optimizes consistency and effectiveness.
Certification is relevant worldwide, as exams cover the global SHRM BoCK™.
Who Should Enroll In This Course?
Our certification preparation course is designed primarily for individuals seeking SHRM-CP or SHRM-SCP certification. Certification is a great choice for HR professionals who want to:
Increase their knowledge
Advance their skills
Earn recognition from the global community
Eligibility Criteria
Applicants must meet specific educational and work experience criteria at the time they submit their application to SHRM in order to be eligible to sit for the SHRM-CP or SHRM-SCP exam.
To learn more about SHRM-CP AND SHRM-SCP Eligibility requirements, please visit: SHRM's eligibility criteria website.
Advance in your career
If you're not interested in certification but want to improve your HR skills, this course provides a comprehensive and accelerated option for professional development. Participants gain a generalist viewpoint, refresh key ideas and concepts, strengthen their understanding of core behavior and technical competencies and increase productivity in the workplace.
SHRM Learning System
As an official SHRM Education Partner, we are able to build our course on the SHRM Learning System, giving you access to the most comprehensive, effective and up-to-date exam preparation tools available. The 2022 SHRM Learning System delivers:
Effective and proven results: Candidates who use the SHRM Learning System consistently beat the average exam pass rate.
One source for knowledge and application: All the study tools you need to understand, apply and engage with behavioral competencies and HR knowledge.
Current and relevant content: The SHRM Learning System has been updated to align with the SHRM BASK, the defined standard for knowledge and competencies required of HR professionals around the world.
Convenient 24/7 online access: Study tools from any mobile device, tablet, or computer.
The SHRM Learning System contains modules of study based on the SHRM BASK.
Registration
To maintain a low teacher-student ratio, we will be accepting 20 applicants per class into this program.
Course Fees
Total cost for this course is $1,130.
Financial Assistance
Military and Military Spouses: For active duty military, we accept tuition assistance from the Credentialing Assistance Program via ArmyIgnitED. For military spouses, please visit MyCAA program.
We also accept Private Education student loans from Sallie Mae.
Student Testimonials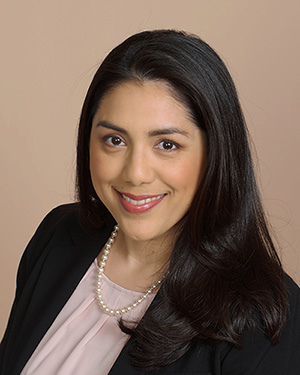 The SHRM prep course provided a variety of tools essential to learning the material and preparing me for the exam. I prefer reading and studying utilizing physical books which the prep course provides. Just like any class, one must invest time into studying. To me, this means focused studying, mindful reading, and making a conscious effort to learning the material. Once I signed up for the test, I calculated how many days I had to study and gave myself a goal to study a couple of hours each day. In the end, the SHRM prep course was a great investment!
Dr. Escobedo did a great job of giving us tips on how to tackle the test questions as well as explaining how the testing environment would be. The classroom discussions included real world scenarios allowing Dr. Escobedo to share his expertise on different cases. I really enjoyed meeting as a class either online or in person. Meeting together and discussing the subject matter adds that extra something that makes learning just a bit more enjoyable.
- Veronica P.
Investing the time to enroll and attend the SHRM prep course at UIW is key to anyone's success in passing the SHRM-CP exam, especially if you have limited experience in the HR field. Having only been in the HR field for a little over a year, the SHRM prep course at UIW was pivotal in passing the SHRM-CP on the first attempt. It is imperative to use the reading material and the online SHRM program as well as the materials posted in blackboard in conjunction with the classroom period to gain a full understanding of what to expect. The best way I found to hold myself accountable was to schedule the test, as this gave me a precise timeframe to become prepared.
Lastly, the best aspect of the SHRM prep course is having an Instructor with abundant knowledge who can recommend techniques on how to view and answer questions accurately, which is exactly what Dr. Ernesto Escobedo did. Therefore, I would highly recommend investing in the SHRM prep course at University of Incarnate Word, as it will lead to bigger and better opportunities
-Amy Scrivner